Cristina Ferrare and Holly Becker are two extraordinary women who will be featured during our opening night Welcome Dinner. They will share their stories of turning their passions into successful media driven businesses, and will give us a glimpse into their creative process. Question and answer to follow.

Cristina Ferrare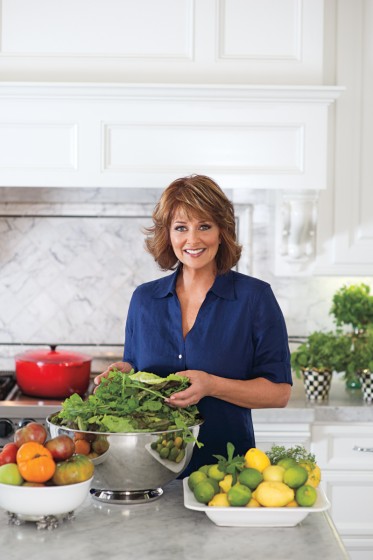 As an accomplished author, television personality, entrepreneur, actress, motivational speaker, blogger, wife, mother, and grandmother, Cristina Ferrare dishes out yet one more curtain call: hosting her own show for OWN: the Oprah Winfrey Network. Cristina Ferrare's Big Bowl of Love features celebrity guests along with members of Cristina's family and friends who serve up great ideas for all kinds of real-life situations. Cristina recently joined the "Oprah family" as a regular contributor, featuring Oprah's favorite meals, and hosting a series of web cooking classes for Oprah.com—preparing delicious meals for families on tight budgets and little time.
Cristina is a New York Times bestselling author of Okay, So I Don't Have a Headache, Cristina Ferrare's Family Entertainment, and Cristina Ferrare Style. Her most recent book, Realistically Ever After, is a humorous view of finding happiness when he's not Prince Charming, you're not Snow White, and life is not a fairytale. The success of Cristina's books attest to her expertise in the areas of women's health and well being, culinary arts, and stylistic design. Her books also reflect her great zest for life and sense of humor. Cristina has just completed her fifth book, a cookbook due out in April, 2011 entitled A Big Bowl of Love.
In the early 80's, Cristina co-hosted AM Los Angeles, which was the #1 rated morning television show during her five-year tenure. Among her many TV appearances, she has hosted her own shows:  Cristina and Friends and a two-hour live show from Universal Studios called Home and Family. She has substituted as a co-host on Good Morning America and co-hosted numerous times with Regis Philbin on Live with Regis and Kathie Lee. Her primetime series for CBS, Shame on You, was one of the first magazine format shows that featured consumer fraud and awareness. It set the stage for other prime time magazine formats that followed. For NBC, she co-hosted Men are from Mars, Women are from Venus with Dr. Drew Pinsky. At one time, Cristina had three ABC shows on the air at the same time: AM Los Angeles, The Home Show, and the primetime series Incredible Sunday. In feature films, she starred opposite David Niven in The Impossible Years and the critically acclaimed J.W. Coop with Oscar winner, Cliff Robertson.
In 2006, Cristina, along with partners Brian Thorson and Tim Hosier, designed a line of home accessories that sells domestically and abroad. "Ferrare With Company" products include picture frames, napkin rings, lamps, scented candles, candle sticks, table accessories, and show-stopping, one-of-a-kind mirrors and chandeliers. Swarovski crystals, semi-precious stones, pearls, shells, and metals are placed by hand, piece-by-piece, onto each object and are true works of art. The pieces are sought after by top interior designers around the country and sold to over 60 stores, including Bergdorf Goodman and Barneys. The company has expanded its business to meet the needs of clients in France, Turkey, Istanbul, Dubai, and Saudi Arabia.
Cristina is a sought-after speaker and has spoken at various conventions around the country including the 2004 "The Women's Conference" where she monitored a session about women's health and sexual well being. In 2007 she hosted, along with Chef Art Smith, a session on cooking for 300 women! She sits on the board of directors for "The Women's Conference," headed by California's First Lady Maria Shriver. Once a year, over 14,000 women attend the conference for a day of transformation and empowerment. The Women's Conference encourages women to be their own "Architect of Change" for a better life–for themselves, their families, and their community.
Cristina lives in Los Angeles with her husband, entertainment executive Tony Thomopoulos. They have a blended family of seven children and four grandchildren.
Contact:
Web: www.oprah.com/food/Meet-Cristina-Ferrare_2
Twitter: @Cristinacooks

Holly Becker
Founder of decor8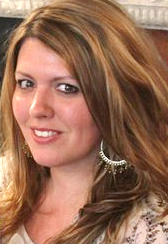 Holly Becker is a bestselling author and the founder and editor of decor8, the internationally-known design site dedicated to delivering fresh design ideas meant to inspire its over 45,000 daily readers to live a more fulfilling, authentic and creative life. Since its launch in January 2006, decor8 has been mentioned in over 70 national and international publications, in addition to radio and television programs and Blogger ranked it #10 in 2008. Holly is an American freelance journalist, author and design consultant living in Germany while also maintaining a US office in Portsmouth, New Hampshire.
In addition to decor8, she is the founder of the first online e-course about creative blogging, Blogging Your Way, which was launched in March 2009 and includes written lessons, videocasts and podcasts along with a dedicated forum for students to interact with Holly and her co-teachers, Leslie Shewring and Thorsten Becker along with other students. In the past two years, she has taught over 2,000 students worldwide through Blogging Your Way and teaches workshops and classes in-person on decorating and blogging with her most recent being in Morroco for ACE Camps. In addition to decor8, Holly maintains her more personal blog, Haus Maus, which documents her life as an expat living abroad navigating a new culture.
Holly has worked with a number of top magazines, she was an online columnist for Domino magazine for two years along with parenting magazine, Cookie, and a style editor for both HGTV magazine and their online site. Holly also reported on trends for The Boston Globe's Style and Arts section as a bi-weekly columnist before relocating to Germany. Holly is currently in her fourth year as a weekly columnist for Real Simple magazine online. She has been quoted in and has contributed to a variety of books, which include: Lotta Jansdotter's Handmade Living by Lotta Jansdotter (2010) and The Handmade Marketplace by Kari Chapin (2010).
Her debut book made it straight to the Wall Street Journal bestseller's list at #2, Decorate: 1,000 Professional Ideas for Every Room in Your Home, published by Chronicle Books in the US and simultaneously published by Jacqui Small Publishing in London and Murdoch Books in Australia. Decorate will be published in German by Callwey Verlag in September 2011 under the title, Lust auf Wohnen and published in French soon after in the Fall.
When Holly isn't working she loves to spend time with her husband, Thorsten, as they both love to comb flea markets for treasures, take photos and spend time outdoors — particularly in the huge forest behind their home. She also loves to decorate, work on craft projects, travel, inline skate and take daily "night walks" with her sweetheart as they have been doing since they first met 12 years ago.
Contact:
Web: www.decor8blog.com
Twitter: @decor8
Facebook: Decor8