One of the things I loved about TCC, was the handmade market.  You get the chance to buy directly from the artist.  The merchandise is original, happy and it feels good to be supporting the little guy and not a big box department store.
One of that items I purchased is what has become my favorite travel mug.  I not only love the design, but it makes me happy to know that I bought it directly from Leigh herself.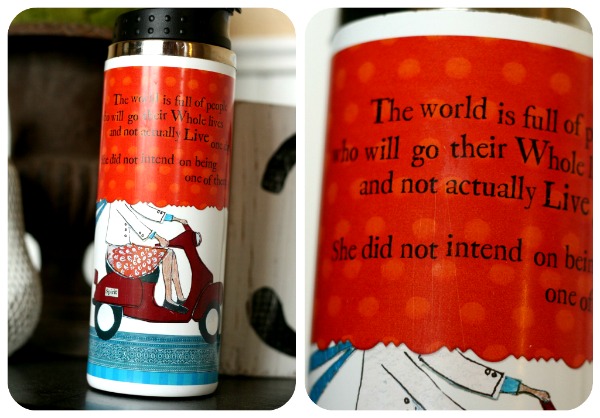 I leave my home very early 5 days a week to teach injury prevention classes for the City of Portland.  I drink my coffee in my car, so having a good travel mug is essential.  Having a cute one with meaning on top of that just makes the early morning more bearable.
You've probably seen Leigh's work.  Her whimsical style is hard to miss.  She actually designed the poster art for TCC last year.  I am kicking myself for not picking one up. 
Leigh has a way with words. I always think she made everything just for me to read.  
The world is full of people who will go their Whole lives and not actually Live one day.  She did not intend on being one of them.
You can see more of Leigh's work on her site, Curly Girl Designs.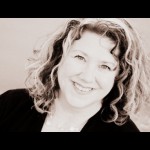 Written by Kim Demmon – Today's Creative Blog