BurdaStyle Free Make + Take Sewing Lounge
BurdaStyle.com is packing up their sewing machines and teaching you how to sew! Look for the Make + Take Lounge where BurdaStyle pros will help newbies learn how to sew, and give stitching veterans a chance to show off their stuff with a fun and Easy Drawstring Bag project. Come hang out, test your skills on some amazing new sewing machines, and whip up your own bag with one-of-a-kind fabric specially printed for BurdaStyle.com by our friends at Spoonflower.
Stop by the Make + Take Lounge in the Market Place during these times:
Friday, September 16th 6-9pm
Saturday, September 17th 11-3pm
BurdaStyle brand ambassador, Gretchen Hirsch, of Gertie's New Blog for Better Sewing will be hanging out in the lounge too. Plus, she'll be teaching two great TCC HANDMADE classes that you'll want to register for: Essential Hand Stitches for Garment Making and Writing a Successful Sewing Blog. Stop by and say hello! BurdaStyle.com is the largest DIY fashion and sewing community with over half a million registered members and nearly seven million pageviews per month. A "sort of Facebook for sewers" –The New York Times
"Our aim is to bring the craft of sewing to a new generation of fashion designers, hobbyists, and DIYers, as well as inspire fashion enthusiasts. The website offers thousands of stylish handcrafted clothes, downloadable PDF sewing patterns, tutorials, project ideas, and a community passionate about fashion."

Enchanted Makeovers
We are delighted to welcome Enchanted Makeovers to our Market Place. Founder Terry Grahl's vision of giving all women and children a beautiful world in which to find a solid footing is an inspiration. "We transform physical shelter spaces into whimsical cottage retreat centers for women and children, because we believe every single one of us is worthy. We go to shelters to nurture the human connection, to transform the shelter into places where women and children can thrive, where dreams and hope can live. A common thread connects us all, and together, through the gift of time, donations, and love we can create a culture of hope and worthiness," says Terry. You'll see this philosophy in action at the Market where a bedroom will be displayed with all the lovely bits and pieces that go into a shelter makeover: handmade items, artists' murals, inspirational quotes, and lots of personal touches. Find out more about the organization, and hear how polka dots, (yes polka dots!) can be life-changing.

Simplicity Creative Group Lounge
Simplicity Creative Group will be hosting a knit and crochet lounge and a quilting lounge in our Market Place! Come curl up in a comfy chair, or pull up a stool at the quilting table, and get real hands-on experience with Simplicity staffers and fellow attendees. Share your knowledge and talents, or learn a few new tricks from the pros. It's sure to be a hub of activity! Also, be sure to check the Simplicity booth schedule for special "celebrity" appearances, including quilter and Minnesota native, Darlene Zimmerman, and the much-loved "Crochet Dude", Drew Emborsky. Visit: http://www.simplicity.com/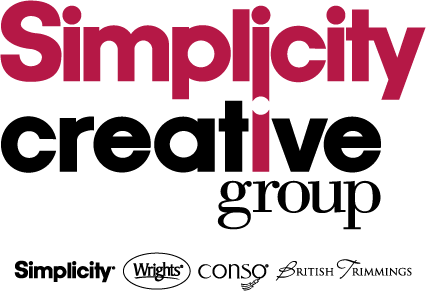 Where Bloggers Create
We all love to get a peek into other peoples' homes. Blogger Karen Valentine feeds that desire with her Where Bloggers Create Party. Readers submit photos of their creative spaces–whether an entire suite or just the top of a dining room table–for Karen and the other party-goers to peruse. It takes Karen weeks to tour all of the entries, and the party fosters lots of blog hopping, compliment swapping, and new friendships. Last year, Where Women Create sponsored the event and featured a favorite entry in the magazine! This year, you'll get the chance to check out the event at THE CREATIVE CONNECTION MARKET. Karen will be showcasing a slideshow of the entries, and will offer tips on designing and organizing your home workspace. Find Karen, her blog and business, including details on this year's party at www.mydesertcottage.blogspot.com. Then, come experience the party in our Market Place!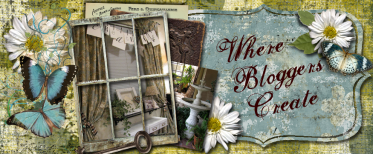 Where Women Cook: Celebrate Book Launch
Where Women Cook and Sterling Publishing are excited to announce the launch of a new book, brought to you by Jo Packham and the Publishers of Somerset Studios. Celebrate will be released this fall, and we will hold the official launch party in the Creative Connection Market. Celebrations features women who love to cook and their favorite celebrations: from small dinner parties to big fêtes. Our book launch will be a grand celebration in its own right. Join us for recipes, entertaining ideas, and shared kitchen stories. Purchase your own copy of Celebrate and get the chance to mingle with some of the featured women!