Janine Vangool, Kelly Rae Roberts, Karen Walrond, Leigh Standley, Melody Ross and Susan Branch. Enjoy McDonald's® wholesome Fruit & Maple Oatmeal and Fruit & Walnut Salad at this McDonald's-sponsored breakfast, while soaking in the energy and ideas of this amazing panel.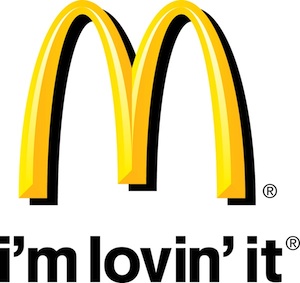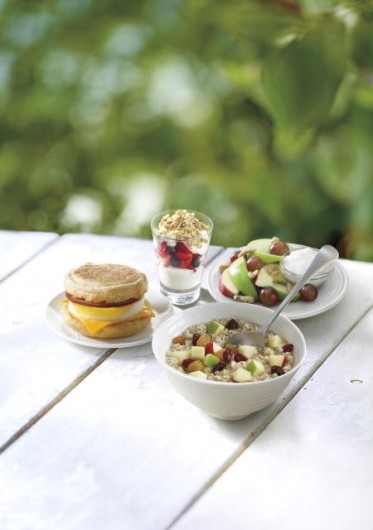 Janine Vangool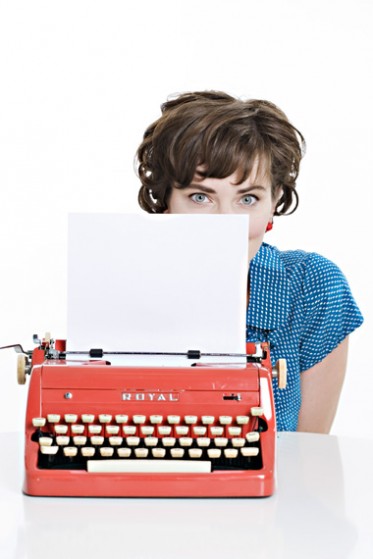 After working for clients for a dozen years, Janine Vangool decided to pursue her own creative path through publishing books on creativity, craft and design. With a love of things creative and curious, she publishes, edits and designs UPPERCASE magazine and books.
Contact:
Web: www.uppercasegallery.ca

Kelly Rae Roberts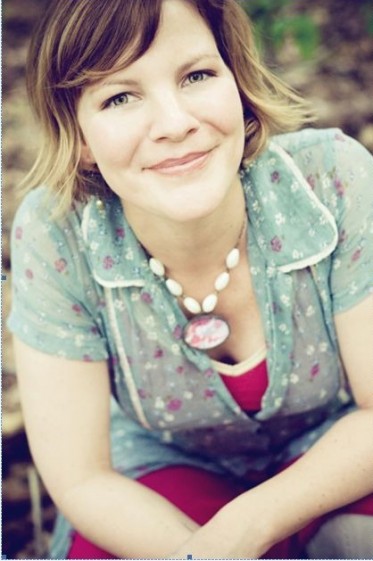 Kelly is the author of Taking Flight: Inspiration + Techniques to Give Your Creative Spirit Wings, a bestselling book that encompasses all aspects of what it means to live the creative life. She is also the author of Flying Lessons: Tips + Tricks to Help Your Creative Biz Soar, a series of popular e-books where she shares everything she knows about how she got to where she is now. Her work has been featured in a variety of mixed media books by her peers and she's had several articles published in various magazines, including Cloth Paper Scissors, Somerset Life, Somerset Studios (her artwork was on the 03/2010 cover!), Where Women Create, Memory Makers, and more. Much of her artwork is licensed and can be seen in stores nationwide on a variety of products, including decorative wall art, stationery products, sculptures, and so much more.
In essence, Kelly is an artist and all-around lover of life and people. She seeks to express a sense of vitality and connectedness in her paintings and writings. Having spent most of her life in the company of women, her pieces grow out of the kindred support she has felt from many of them throughout her life. She is unendingly grateful for the spirits of these women who walk with her, in flesh or in paint, on her incredible journey into art, love, and life.
Kelly currently lives in Portland, Oregon with her outdoorsy husband John, their new baby boy named True, and their airplane-eared dog Bella.
Contact:
Web: www.kellyraeroberts.com
Twitter: @kellyraeroberts
Facebook: www.facebook.com/kellyraeroberts

Karen Walrond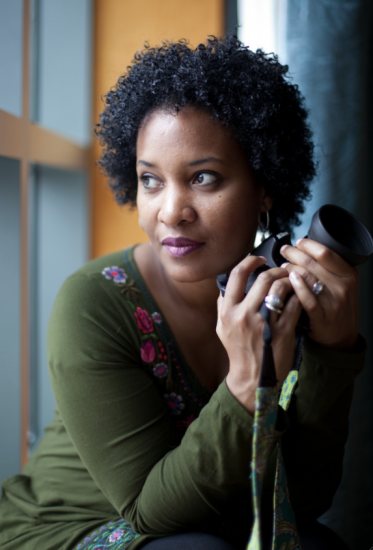 Karen is the author of Chookooloonks, an award-winning photoblog and community dedicated to showing how beautiful the world is, one image at a time. Her fine art photography pieces and projects have been included in exhibits around the country. She is a contributor to the book Expressive Photography: A Shutter Sisters' Guide to Shooting from the Heart, a guide for beginning and intermediate photographers for adding heart and soul to their imagery. Karen's writing, images, and other projects have been featured on CNN.com and in the magazines Good Housekeeping and Wondertime. Karen's new book, The Beauty of Different, is a chronicle of imagery and portraiture, combined with written essays and observations on the concept that what makes us different makes us beautiful–and may even be the source of our superpowers. It is available from Bright Sky Press, Barnes & Noble, and Amazon.com. The book inspired BlogHer's Own Your Beauty initiative, where Karen is the lead blogger, and which also appears as part of USA Today's OwnIt campaign.
Karen is also a former engineer and a current (though non-practicing) attorney. She is a sought-after keynote speaker, having covered topics as varied as parenthood, social media, and women in leadership. She has been quoted in and has appeared on both local and national television shows and other news media, including CNN.com and The Oprah Winfrey Show. Karen is originally from Trinidad & Tobago, but currently lives in Houston, Texas with Marcus (her English husband), Alex (her American daughter), and Rufus the Wonderdog. She holds a Bachelor of Science in civil engineering from Texas A&M University and a Juris Doctor from the University of Houston.
Contact:
Web: www.chookooloonks.com

Leigh Standley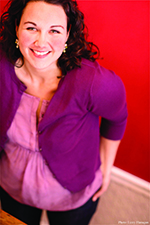 Leigh Standley is the artist, writer and owner of Curly Girl Design, Inc. In it's seven years, Curly Girl Design and Leigh's line of clever and colorful greeting cards and gift items have taken the industry by delightful storm. Focused on the magic of the small moments, her product peeks into the corners of life and taps into the hearts of all.Founded in 2003, the company began with just 12 greeting cards and grew steadily. Now with seven amazing full-time employees, it sells to more than 2300 shops nationwide and distributes to Canada, Australia, New Zealand and the UK. In 2008 Leigh began the process of licensing her art. Carefully choosing some of the most renowned and artist-driven companies to work with, her brand has expanded to include calendars, napkins, larger giftware items and a full line of holiday decor.
In 2005, Leigh was the recipient of her first LOUIE award for greeting card excellence and is nominated for 3 more in 2010. Her work and studio have been featured in creative publications like Where Women Create, Stationery Trends, Boho Magazine
Leigh believes firmly in the power of a creative community and the power of that community to unlock our truest selves. She is proudly "Living imperfectly with great delight."
For more about Leigh and Curly Girl Design visit www.curlygirldesign.com

 Melody Ross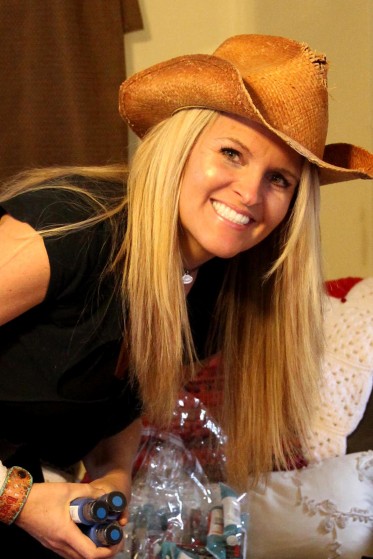 Melody is a fourth-generation Idaho girl and has been an artist from the time she could hold a crayon in her hand, knowing from the age of five that she wanted to grow up and combine beautiful colorful images with her love of words. At the age of 18, Melody began to sell painted works, and in 1997 at the age of 25, she started a worldwide product design and publishing business called Chatterbox. Through Chatterbox, she authored and published 15 books, manufactured and sold thousands of products that have become collectors items, and won countless awards for product innovation. Melody's art, products, and books have been featured on television programs and in countless magazines. In 2009, Melody stepped away from Chatterbox to start Brave Girls Club, a worldwide organization that combines art with life skills to help women create the lives they want to live. Melody now licenses several product lines in arts and crafts, books, and home decor–including an extensive gift line with Demdaco and a new fabric line with Blend.
Contact:
Web: http://bravegirlsclub.com/
Facebook: www.facebook.com/BraveGirlsClub



Susan Branch
Susan Branch is the self-taught artist and author of fourteen Heart of the Home books. From her Martha's Vineyard studio, she writes about the "home arts" of family, cooking, gardening, sewing, and the little things that make life sweet. Susan illustrates her books in watercolors and hand writes every word in pen and ink. You'll see some of her work in the new Celebrations cookbook debuting at the CREATIVE CONNECTION event in September. Susan has a monthly newsletter, famous in certain circles, named "Willard," after her grandfather. Susan's artwork has graced many products over the years, from pajamas and teapots, to hooked rugs, calendars, and scrapbooks. She also designs quilting fabrics for Cranston's "Quilting Treasures." Please visit her "ancient, but still beautiful" 14-year-old website, SusanBranch.com.
Contact:
Web: www.susanbranch.com
Web: www.orangette.blogspot.com