THE CREATIVE CONNECTION, a national conference and market celebrating creative women and entrepreneurs, will land in St. Paul at the Crowne Plaza Hotel on September 15-17. Bringing together the creative process of handmade goods and food with the marketing savvy of business and social media, the second annual event will draw on the rich experience of over 100 industry experts, entrepreneurs, and authors. Hands-on workshops in cooking, knitting, sewing, jewelry making, crochet, creative writing, paper crafts, photography, food styling, book publishing, painting, baking, cheese making, canning, journaling, and more will be joined with social networking and business panels that focus on the practical details of setting up, running, and marketing a business and leveraging its impact through blogging and other social media.
Co-founders Jo Packham of WHERE WOMEN CREATE and WHERE WOMEN COOK magazines and Nancy Soriano launched THE CREATIVE CONNECTION in 2010, an event that united and galvanized creative women and women entrepreneurs who are passionate about living a creative life. Now in its second year, the event has joined forces with BlogHer as its official media partner. BlogHer, the largest women's social media network, receives over 25 million unique views per month. "BlogHer recognizes the handmade community THE CREATIVE CONNECTION brings together. We are honored to have the largest women's social media community as our media partner," says Jo Packham, creator of WHERE WOMEN CREATE and WHERE WOMEN COOK.
"We're in the midst of a creative revolution," says Soriano, publisher of craft at F+W Media. "One that speaks to women at all levels of creativity, whether they are following their personal passion or aspiring to launch a business. This connects them to the larger community and gives them the tools to help accomplish their goals."
Many sponsors have lent their expertise and support to the event, including presenting sponsor Sterling Publishing, one of the world's leading publishers of illustrated, nonfiction, fiction, and children's books. Other sponsors include VOGUEKnitting and MaryJanesFarm, both of whom have gathered top needle art and food instructors for THE CREATIVE CONNECTION's lineup of classes. Founding sponsor Stampington & Company has been a leading source of information and inspiration for arts and crafts lovers around the world. The magazines Where Women Cook and Where Women Create are founding sponsors of the event as well.

Jo Packham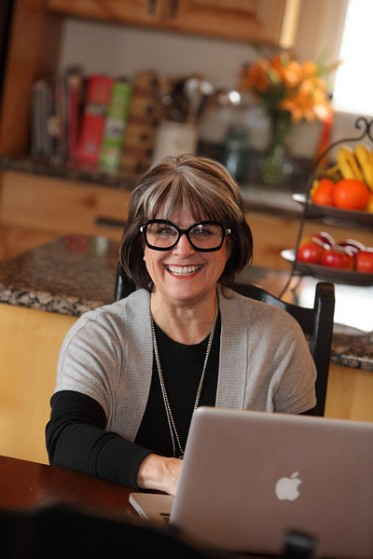 Jo Packham has been a leading innovator in the creative industry for more than 30 years. A successful entrepreneur with her own publishing company, Chapelle, Ltd., she currently partners with Stampington & Company to produce two magazines WHERE WOMEN CREATE — Inspiring Work Spaces of Extraordinary Women, and WHERE WOMEN COOK — The Heart and Soul of Cooking. Jo has authored more than 40 arts and crafts titles, including her newest book Where Women Cook: Celebrate. She also now has her own
imprint with Sterling Publishing: WWC PRESS which will work with such brands as MaryJanesFarm, Stampington, Tracy Porter, UpperCase, and others.
Nancy Soriano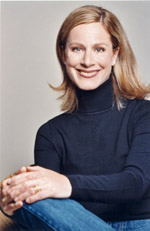 Comfort and American style define the heart and soul of Nancy Soriano, whether she's consulting with companies on their brand extensions, cooking Sunday dinner for her family, or pursuing her own creative projects. During her 10 years as editor in chief of Country Living magazine, Nancy redefined "country" to embrace casual, comfortable living as the core value of American style. She brought readers a fresh, updated look as she grew the magazine into a multiplatform brand that included book publishing, live consumer events (like the Country Living Fair), an online presence through countryliving.com, licensed products, broadcast media, and SIPs. She has always been passionate about creative women and women entrepreneurs and was the driving force behind the Country Living program of women entrepreneurs. Nancy's understanding of comfort continues to be her filter for how America lives today. She is a lifestyle expert on Good Morning America, a design and home keeping expert on Martha Stewart Sirius Radio, and sought-after expert to discuss decorating, lifestyles, and the growth of women entrepreneurs. A longtime collector of all things vintage and handmade, Nancy loves traveling the country to attend the biggest and the "best" of the antique shows, flea markets, furniture shows, and craft fairs. She is known for her ability to scout out up-and-coming under-the-radar shops, artisan shows, occasional sales, and creative individuals. Nancy is currently the Publishing Director of Craft for F+W Media where she and her team are producing books and are working to build the distribution of craft content through emedia, ecommerce, online learning and community experience.